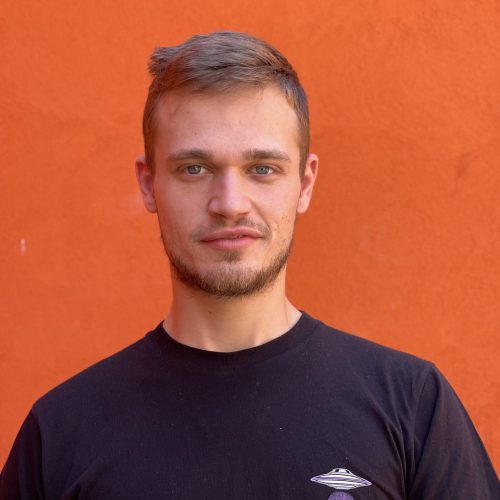 © All rights reserved to InonCR.
A Guide To The Best Secure WordPress Hosting 2022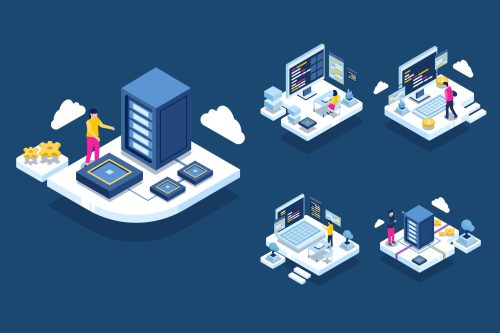 WordPress is a popular platform for website design and administration. It's free and open, making it an excellent choice for anyone who wants to create a website. However, not everyone is comfortable using forums or social media platforms on their WordPress site. To create a WordPress website for your blogs, business, or any other work, you will have to buy a domain name and the best secure WordPress hosting. We've put together the best options in our reviews if you're looking for the best secure WordPress hosting.
Web hosting is a service that allows organizations and individuals to post a website or a web page on the internet. It is a business that provides the technologies and assistance needed for a website or a web page to be viewed on the internet. Websites are hosted or stored on special computers called servers.
Types Of Hosting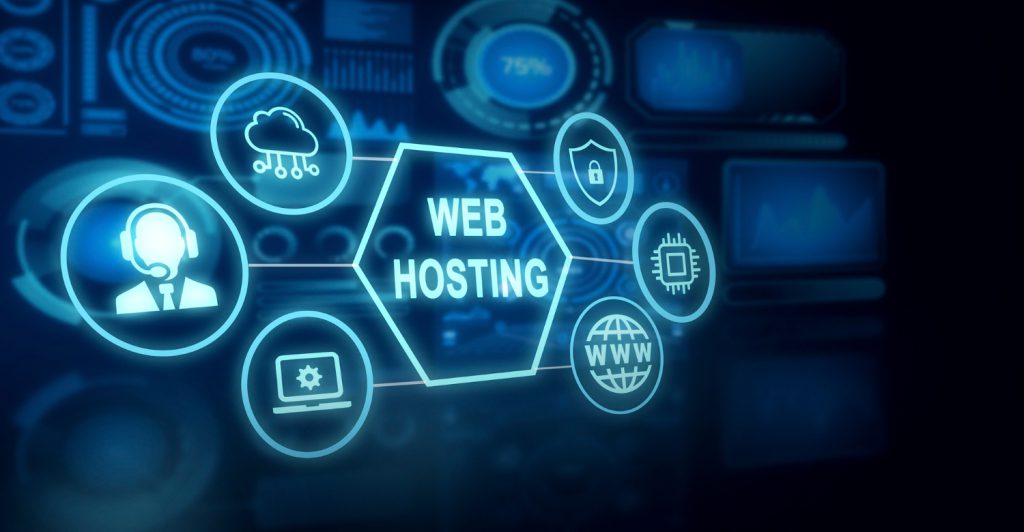 Most hosting companies require that you own your domain to host with them. If you do not have a domain, the hosting companies will help you purchase one. There are six different types of Web Hosting.
Shared Hosting
Shared hosting is an arrangement where several websites are kept on the same server. Your monthly payments to the hosting provider will get you access to a certain amount of resources you share with other users on that server.
Resources such as:
RAM(Random access memory)
CPU(Central processing unit)
Storage(capped at an X GB)
Bandwidth(also limited to X Mbps)
Shared is the cheapest and most used type of hosting out there.
Virtual Private Server (VPS) Hosting
Virtual private hosting is a good upgrade after a shared hosting plan. You still share physical server space with other website owners in this case. But your website is hosted on an independent piece of virtual real estate. There are two keywords in this hosting:
Private: you receive access to personal hosting resources (RAM, CPU, bandwidth)and don't share them with others.
Virtual: your server is not a physical machine but a partitioned piece(virtual machine), set up on a parent server that hosts other VMs.
With a VPS, you can run any software and use any programming language you need(not just PHP WordPress). Also, you get higher caps on storage and bandwidth, meaning you can accommodate more traffic.
Dedicated Server Hosting
Dedicated hosting, as the name implies, gives you exclusive rental rights over a web server. You have complete control over the environment and can avoid noisy neighbors.
You can handle higher traffic, bounded only by your server capacity (which can be upscaled). On the other hand, if you are not using a rented server up to its total capacity, you are still paying the full price of it. If you are renting an unmanaged dedicated server, you'll be responsible for:
Installing the operating system(Windows or Linux)
Adding the necessary tools for running your operations
Building a security perimeter to protect your infrastructure.
Managed Hosting
Managed hosting is a subtype of hosting solution available. In this case, a managed service provider equips you with a hosting plan, infrastructure support, and hardware management and maintenance. Service scenarios are possible:
Managed on-premises data center.
Managed cloud hosting.
Managed VPS hosting.
Managed shared hosting.
So that you always have and up to date environment running your website and other applications. Consider this option a rental with a cleaning and building maintenance fee.
Cloud Hosting
In particular, cloud computing and cloud hosting gained significant popularity in 2021. Cloud technology enables on-demand access to computing resources-CPU, RAM, storage, security services, and the Internet. Like VPS, you can rent a slice of a data center hosted by the cloud service provider (CSP) to run your web applications on their infrastructure, consisting of a distributed server and one location, and you gain access to distributed resources. Other benefits of cloud-based hosting include:
Instant scalability
Higher uptime
Access to the latest hardware
Greater security
Value-added cloud services
The best part is that you can optimize your cloud hosting in real time via an admin panel. There is no wait for resources to become available; scaling happens instantly.
Colocation
Colocation is a popular alternative to hosting an in-house data center or renting a dedicated server from a private one. If you have personal servers, you can host them in a colocation center for a fee. The fee will cover bandwidth, electricity, IP address, cooling, and server monitoring/maintenance.
Colocation is a strategy some enterprises may use to reduce the size of their data center since the physical costs of running one are steep. Not to mention that you need on-the-ground personnel to service the premises. To avail of the service of a WordPress host, you would need to contact a professional best secure WordPress hosting service.
Best Secure WordPress Hosting Providers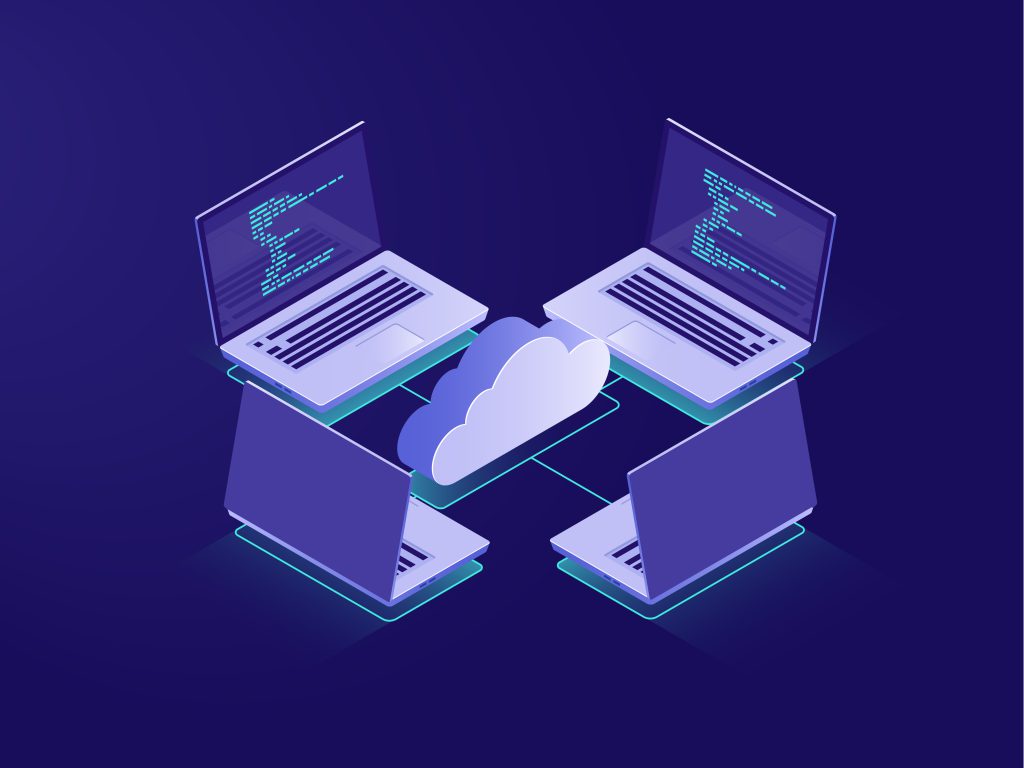 WordPress is a popular content management system (CMS) used by millions of people around the world. It's easy to use and has a wide range of features, making it an ideal platform for businesses of all sizes. However, there are several different WordPress Hosting Service Types available that can be best suited for your needs. Following are the top five best secure WordPress hosting service providers:
BlueHost is one of the biggest web hosting companies in the world and an official WordPress recommended hosting provider. Bluehost offers a range of affordable hosting options, including unlimited storage, bandwidth, CPU, and memory, as well as 24/7 support. They also provide customizability options to ensure your site runs smoothly, from security to design customization options. Their automated daily backups ensure that your data is safe if anything goes wrong. BlueHost stands out for:
Reliable Uptime
Good Server Speed
Low Prices
Ease Of Use
Bluehost also offers a Free SSL Certificate and Privacy Protection, which are essential for every website.
HostGator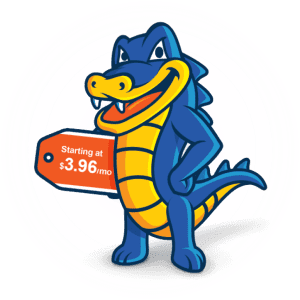 HostGator is one of the world's largest and most popular best secure WordPress hosting companies. They offer shared hosting, VPS hosting, dedicated servers, and managed WordPress hosting plans. HostGator stands out for:
24/7 Customer Support
Free SSL Certificate
Free Migration Within The First 30 Days Of Signup
Free Domain Name
Free Business Email Address
The downside for HostGator is the higher price for monthly plans. You can choose the annual goals for a lower price, as Hostgator offers a reliable 45-day money-back guarantee.
Siteground is one of the most recommended best secure WordPress hosting companies. They are known for their top-notch customer support and reliable and fast hosting plans. Their WordPress-optimized hosting includes everything you need to create and grow a successful website or blog. They also offer a free SSL Certificate. Siteground stands out for:
Super Fast Servers
Multiple Server Locations
Top-Notch Customer Support
The downside of Siteground is the limited storage and high monthly prices that come with the super-fast server speed. Over the years, Siteground has improved the most compared to other Hostings that provide similar services.
GoDaddy
GoDaddy has made an excellent name for the most popular Domain Registrar over the years. But did you know that this registrar also provides equally reliable best secure WordPress hosting? GoDaddy offers shared hosting services for WordPress. Their pricing is market-competitive, and the interface is super responsive. Talk about business. GoDaddy offers free domain names to whoever buys their hosting plan. GoDaddy stands out for the following:
Multiple Data Centers
One-Click Apps Install
Responsive & Easy To Use
Video Guides
The downside for this Domain Giant is the high number of upsells and high renewal rates. Although there are better hosting providers in the market, GoDaddy holds its ground as a reliable option.
DreamHost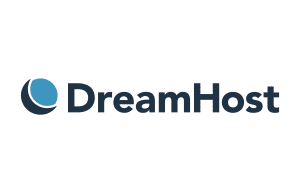 DreamHost is a famous award-winning best secure WordPress hosting company, and one of the WordPress.org officially recommended hosts. They offer domain registration and web hosting services, including managed best secure WordPress hosting. Their platform provides everything you need to grow your website. Without a doubt, DreamHost is the cheapest hosting in the market, offering all the features that other top-ranked Hostings provide. DreamHost stands out for:
Best Monthly Pricing Plans
24/7 Expert Support
Free Domain Name With Yearly(or higher) Plan
Uptime
Unlimited Bandwidth
DreamHost offers easy installations for WordPress, but the process will get complex if you're using another CMS. Another downside of DreamHost is that it has fewer server locations than its competitors.
Hostinger is a popular web hosting provider with a robust platform to launch websites. They offer a variety of shared hosting plans for everyone, especially beginners; they are also famous for their VPS Hosting Service. Their prices are affordable, and their projects include plenty of useful features. Hostinger stands out for:
Free Domain Name
One-click WordPress Installation
Affordable Shared Hosting Plans
So, if you want to create a simple website that does not require extensive features, Hostinger is the best choice for you. But if you're making a robust website that requires dedicated resources and super-fast server speed, you may look into another provider.
Conclusion
This article discussed the different types of hostings for WordPress and the best secure WordPress hosting providers in the market in 2022. We have discussed in detail the perks offered by each type of hosting. Depending on your requirements, you can choose the most reliable option from amongst the mentioned best secure WordPress hosting providers.