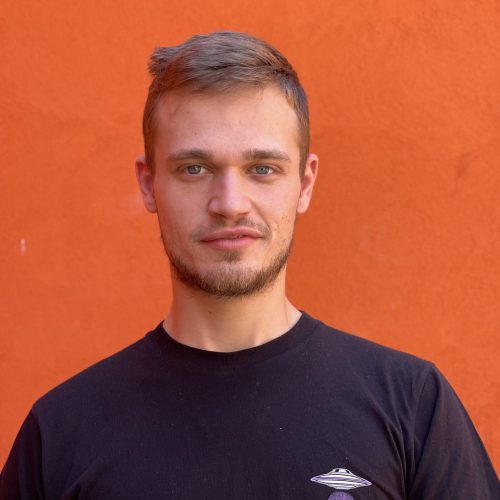 © All rights reserved to InonCR.
Best WordPress Image Optimizer In 2023 – Top 5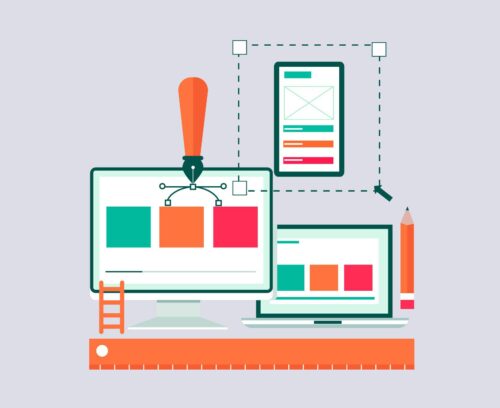 Is a lack of image optimization draining the speed of your website? Most online consumers expect load times of less than 3 seconds, and according to statistical data, 1 in 2 visitors will leave a site if it takes longer than 6 seconds to load. Poorly optimized images may be to blame if your website takes too long to load, costing you money and customers.
Images can enhance user experience on your website, elevate your brand, and give you more marketing materials. However, huge images can slow down page loads, which harms your SEO and annoys your visitors. Optimizing your images allows you to avoid these problems and take advantage of all the perks images offer.
Google has made it abundantly clear that image optimization is essential and has provided best practices guidelines. But how can image optimization be implemented on a WordPress site most effectively and economically? Through the Best WordPress Image Optimizer.
Manual image compression tools
WordPress image optimization plugins
So, by following our blogs, you are slowly discovering that a Good Hosting is not the only thing that matters for your website's speed. A recent article discussed the best plugins to speed up your WordPress website. In this article, we have compiled a list of the Best WordPress Image Optimizer and which ones are our favorites. We have looked at the features of each program and rated them based on how they work with WordPress and how they could assist you in your blogging process.
Armed with this information, you will be able to make an informed decision on which one is right for you. Before we move to the detailed comparison, here's a table of comparisons for all the plugins we've covered:
Plugin
Maximum File Size
File Types Supported
Features
Average Reduced File Size
Pricing
ShortPixel
No Limit
JPG, PNG, GIF, WebP, PDF, BMP, TIFF
Image Compression + Image CDN + Smart Cropping + Lazy Loading.
Up To 90%.
100 images per month for Free
Afterward, starting at $4.99 per month
TinyPNG
5 MB For Free Plan75 MB For Pro Plan
WebP, JPEG, PNG
Image Compression + Image Resizing
Up To 75%
Free for up to 20 images, 5 MB each
$39 yearly for unlimited images of up to 75 MB each
Imagify
2 MB For Free PlanAny SIze For Pro Plans
JPG, WebP, GIF, PNG, PDF
Image Compression + Image Resizing
Up To 90%
Free for the first 25MB of images.
Afterward, starting at $4.99 per month
Optimole
No Limit.
JPG, PNG, SVG, WebP
Image Compression + AWS CDN support + Dynamic Image Resizing + Dynamic Image Serving + Lazy Loading
Up to 60%
Free for the first 5000 monthly visitors.
Afterward, starting at $22.5 per month.
Smush
Less Than 5 MB For Free Plan32 MB For Pro Plan
PNG, JPG, GIF
Lossless compression + lazy loading + image resizing + unoptimized image detector
Up to 85%
Free Plan + Subscription-Based Premium Plan
What Is Image Optimization? Is It The Same As Image Compression?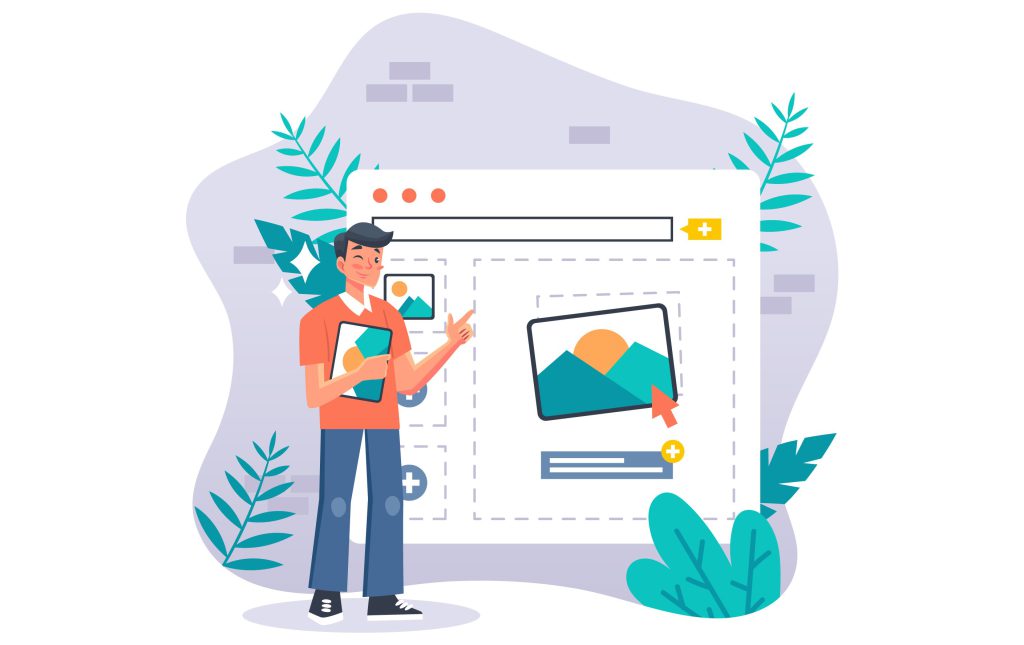 Image optimization is reducing the file size of a digital image without compromising its quality. This can be done by using various techniques, such as choosing the correct file format, compressing images, and using proper sizing. By doing this, you can ensure that your images load quickly and efficiently on your website or blog. Search engines consider page load time when ranking websites in their search results. So, by optimizing your images, you can also help improve your website's ranking.
Image optimization is not the same as image compression. Image compression involves reducing the file size of an image, typically by removing unnecessary data or using data compression algorithms. Image optimization, on the other hand, refers to increasing the efficiency of an image file without necessarily reducing its file size. In WordPress, image optimization can refer to optimizing images for better web performance and optimizing images for better search engine visibility.
Also Read: How To Add Google HTML Verification To WordPress?
Best WordPress Image Optimizer – Our Top 5
By now, you must've gotten a clear idea about image optimization in WordPress and how it works. Here are our top picks for the best WordPress Image Optimizer in 2023. The selections are made based on the following:
Features Offered
Ease Of Use
Pricing
ShortPixel
A well-liked freemium alternative, ShortPixel, is being used on over 300,000 websites. With its comprehensive feature set, ShortPixel has all the image-optimizing techniques you need to enhance your WordPress website's performance.
You have access to many features and capabilities, including the compression algorithm that has become synonymous with ShortPixel. It can assist you in reducing the size of the image file by up to 90% without any significant image quality loss.
ShortPixel also has other nifty features to optimize your images and boost website performance besides its effective compression algorithm.
Pricing
ShortPixel uses a freemium business model. You get unlimited free access to CDN, Lazy Loading, and image resizing functionalities. With a free account, you can only compress 200 images monthly. You will need to select one of their paid plans to optimize more images. You can choose a one-time plan as an alternative to a monthly subscription. Some of their plans are:
$4.99 for 10,000 images per month.
$9.99 for 24,000 images per month.
$29.99 for 110,000 images per month.
TinyPNG
The two most well-known online image compression services are TinyJPG and TinyPNG. Thanks to this image optimization WordPress plugin, you can use their services from the WordPress backend.
The plugin has more than 200,000 active installations, making it very well-liked among WordPress users. Why else would it not be? Similar features and functionalities are included with the plugin, as you would find with many other plugins on the list.
While you have a bulk optimization feature for your older images, it can automatically optimize newly uploaded images. Without any discernible loss in quality, the compression algorithm can reduce JPEG and PNG images by about 40% to 60% and 50% to 80%, respectively. Even images can be automatically resized to a different height and width. The most significant feature is that there is no file size restriction, allowing you to upload pictures of any size without much concern.
Pricing
You can optimize about 100 images per month with the plugin's free version. It is $39 yearly if you need to compress more than that.
Imagify
Imagine a tool that handles everything alone without you having to make much effort. Imagify does precisely that to help you improve your workflow and save time. It reduces the file size of newly uploaded photos and those already stored in your WordPress media library. Everything is handled automatically, which
Imagify has three optimization levels, which you can switch between in the plugin settings. The three options for the smallest image files with the worst image quality are lossless compression, lossy compression, and lossy solid compression. Thanks to this, you have more control over the quality and file size.
Because it works with WooCommerce, NextGen Gallery, and other well-liked plugins, Imagify is the best option for websites that compress many images. Imagify also offers a backup option to start over anytime by restoring the original version. The biggest problem with Imagify is that you can only optimize up to 25MB of images for free each month. Even for a newly launched website, that is a terrible low.
Pricing
Up to 25 MB of images can be optimized using the plugin monthly for no cost. Most people go with one of their premium plans, starting at $4.99, which isn't expensive.
Smush
Smush is one of the most widely used WordPress plugins for image optimization. With over 1 million active installations, It is well known for being user-friendly and beginner-friendly. The plugin offers a free version and a premium one called Smush Pro.
In contrast to the other plugins on the list, Smush enables unlimited image optimization without requiring you to upgrade to a premium plan.
It employs lossy and lossless image compression algorithms to reduce the size of the image file. Additionally, you have access to a wealth of additional image optimization features, such as lazy loading, support for image resizing, and a specific image size detector that can identify unoptimized images.
Upgrading to Smush Pro, you can automatically resize your images to a pre-configured width and height. You also get the option to convert images to WebP format.
Pricing
Smush is free. The pricing structure for Smush Pro is subscription-based if you decide to use it. You can automatically resize your images to the width and height you specify by upgrading to Smush Pro. The option to convert images to WebP format is also available.
Optimole
With a ton of cutting-edge functionalities to help you fully automate all your image optimization needs, Optimole is a WordPress plugin for image optimization. The plugin only requires installation and activation; everything else is handled by it. You won't need to be concerned about slow website performance due to large image files.
Dynamic image serving is a unique feature of Optimole that essentially replaces all your image URLs with cloud-based ones.
All optimized images are served from the Optimole server whenever a user visits your website. High-quality images that are dynamically resized and optimized for each user's viewport are made available to your users.
This strategy allows you to optimize your images for all devices simultaneously and significantly improves loading times. To ensure that the website loads quickly, you can even configure it to reduce the image quality if the user uses a slower connection.
Pricing
A free plan from Optimole will optimize your images for about 5000 monthly visits. For a beginner blogger, this is more than sufficient. And you can easily switch to one of their paid plans once your blog or website starts to gain popularity. Pricing ranges from $22.5 per month for websites receiving up to 25,000 monthly visitors to $432 for websites receiving 3 million monthly visitors.
Which Image Optimizer Plugin Is Best For You? Final Verdict
There are a lot of similarities, as you can see. This makes sense because the plugins sometimes employ nearly identical compression algorithms. Which WordPress image optimizer is, therefore, the best for your website?
We found that TinyPNG and Imagify's pricing models are very competitive if you're looking for premium options that provide a range of features. Depending on the size and usage of your website, they only differ slightly. But because Imagify offers a more significant number of components than TinyPNG, we will advise using it instead. There are a few reasons for choosing ShortPixel, though, given the options it offers in the market.
If you're a startup or have launched a new website, it is best to go with free options like Smush and Optimole. Both offer great value without costing a penny. Once you start getting greater traffic and attention, you can shift to one of their premium plans.