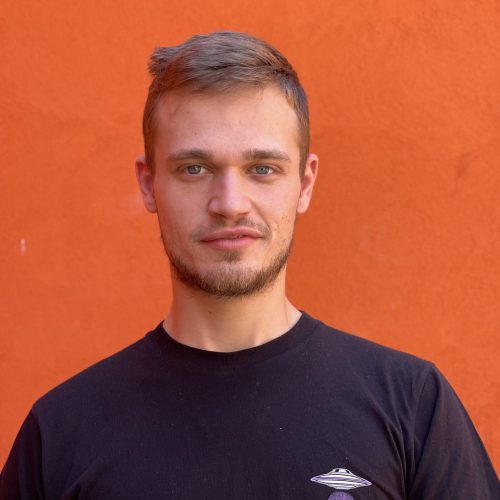 © All rights reserved to InonCR.
The Best WP Live Chat Plugin In 2023 – Top 5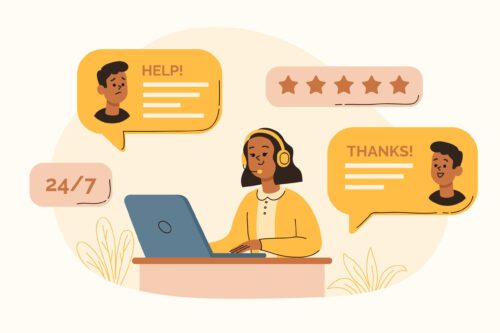 Customers anticipate personalization, speed, and convenience from your brand. And when integrated into your current workflows and systems, an efficient live chat plugin for WordPress offers all three (and more). Live chat allows you to instantly resolve customer issues and deliver exceptional customer service. As you can address sales inquiries immediately, reduce buyer friction, and offer a comforting human presence until customers are prepared to take out their wallets, it can also increase conversion rates.
However, the sheer number of WP live chat plugin can make getting started tricky. Therefore, we'll discuss what WordPress chat plugins are, how and why to use them, and how to evaluate them to aid you in taking the initial steps to implement a live chat plugin. When you finish reading this article, you will have all the information you need to launch your WordPress live chat.
What Is WordPress Live Chat?
The instant messaging tool for your WordPress website is called WordPress live chat. Your support staff, salespeople, a customer success team, or anyone else dealing with customers can communicate with website visitors with WordPress live chat.
Using a WordPress chat plugin, you can provide quick, individualized, and practical support for clients and prospects on your website.
Given the intense online competition and the importance of customer service, having a live chat website plugin is now more crucial than ever.
Why You Need a WordPress Live Chat Plugin
The public adores chat plugins. Generally speaking, they prefer to chat over calling or emailing. A study found that 51% of customers are likelier to stick with or make another purchase from a company that offers live chat support.
You can answer customer questions using live chat for WordPress without interfering with their day. Live chat can therefore keep customers satisfied and bring in new ones.
The following are some advantages of using a live chat plugin:
Reduces cart abandonment
Redirects users to social media profiles
Grows your sales
Boosts engagement
Increase leads
Improves customer loyalty
Best WP Live Chat Plugins – Top 5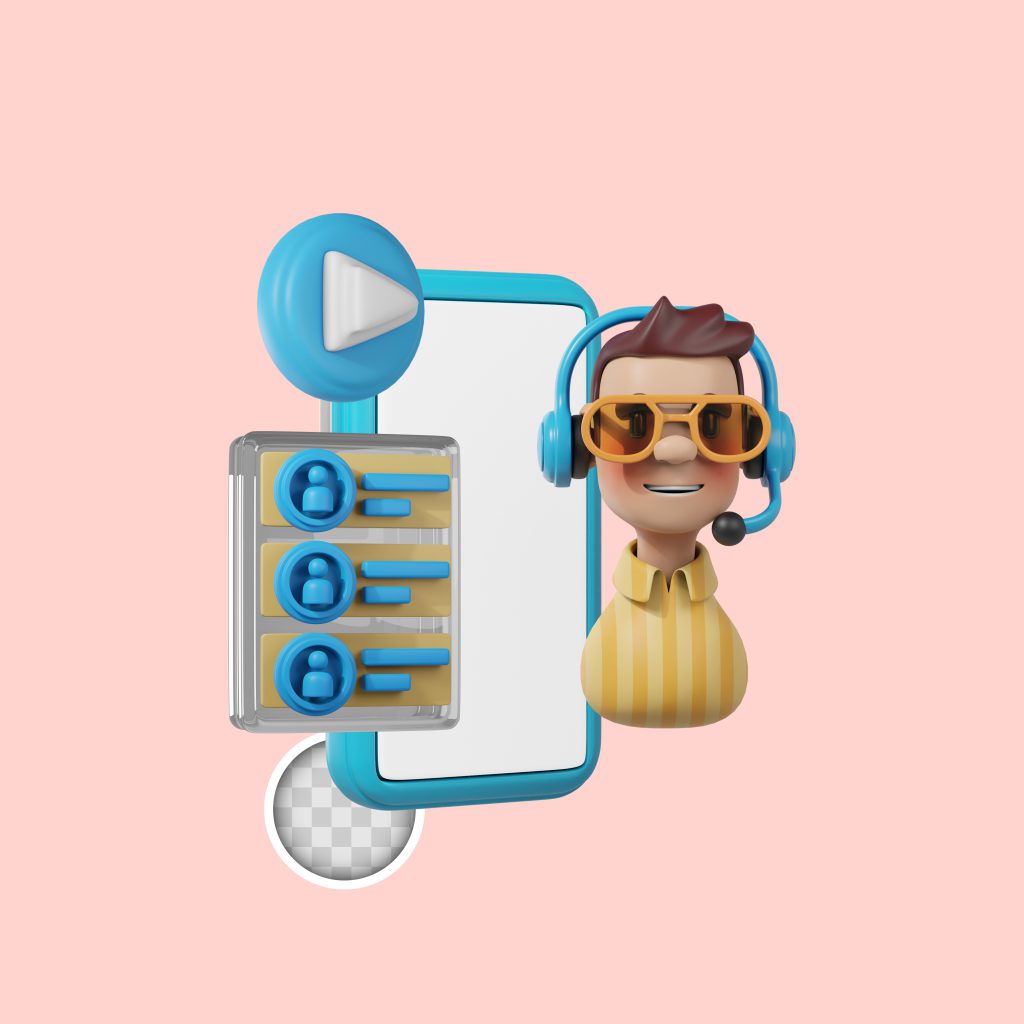 | | | |
| --- | --- | --- |
| Plugin | Starting Price | Plugin features |
| Zendesk Chat | $49 Per Month (Per Agent) | A User-Friendly InterfaceBoth Desktop And Mobile-FriendlyDetailed Analytics On Chat And Agents |
| LiveChat | $16 Per Month (Annual Billing) | Adapts More Than 200 PlatformsUse Of AI For Automation Integrated Chatbots |
| Tidio | $19 Per Month (Per Agent) | Desktop And Mobile AppsLive TypingAi Chatbot With Pre-Made TemplatesReal-Time Visitor Tracking |
| Hubspot | $45 Per Month | Full CRMQuick InstallationTop-Tier Support TeamChatbot Assistance |
| Sendinblue | $19 Per Month | Sms AssistanceExtremely Adaptable To Your BrandCreating Campaigns Using Templates |
Also Read: Best WordPress Image Optimizer In 2023
Zendesk
Zendesk Chat is a reliable live chat plugin for WordPress that offers an intuitive user interface, real-time chat, and more.
With helpful features like action-based prompts, Zendesk's live chat plugin for WordPress streamlines your customer service process. For instance, the best live chat plugin for WordPress by Zendesk will prompt one of your customer service representatives to initiate a chat with a customer stuck on the checkout page. Your agent can then offer the customer's help to finish their purchase.
This leads to higher conversion rates and more effective agents, as you might expect. Brand loyalty and dependability, which are necessary for consistent business growth, are things that Zendesk helps with.
It has all the features required for outbound messaging that you have never seen before. Use SMS and WhatsApp to communicate with visitors and customers, accept multimedia, view user profiles, and keep track of questions and other user needs with a complete chat history.
Pricing:
Team: $49/month
Growth: $79/month
Professional: $99/month
Enterprise: $150/month
Enterprise Plus: $215/month
LiveChat
LiveChat is the ultimate WordPress live chat plugin for customer service and engagement. It allows you to easily and quickly add a live chat widget to your website and start engaging with your customers in real time. It also offers features like automated chat triggers, chats transcripts, customer satisfaction surveys, visitor tracking, and more. Customers of the plugin include prestigious companies like Mcdonalds, Adobe, and PayPal. As a result, larger organizations benefit greatly from the live chat plugin.
Whatever your particular need, LiveChat has several solutions because they also create the WordPress WooCommerce Live Chat plugin. LiveChat has several efficiency features built in, like canned responses. Users can receive personalized messages automatically and files sent through the chat window.
However, LiveChat's most significant benefit is its most significant disadvantage. There is almost everything you need to support your customers on this vast live chat platform. As a result, it might be unnecessary for a smaller site. LiveChat is excellent for companies that require a lot of support, especially if a personalized approach to your support delivery is crucial.
Pricing:
Starter ($16/mo): Great for smaller offices/businesses.
Team ($33/mo): Best for a full-time support team.
Business ($50/mo): Best for the customer service department.
Enterprise (Custom pricing): For fortune 500 companies.
Tidio
The use of Tidio is a great way to improve your customer service. It integrates quickly into any website and looks stunning on desktop and mobile. However, Tidio is much more comprehensive than your typical live chat tool, which is why we favor it the most.
It has all the benefits of a live chat to start. Additionally, you can adjust it to comply with your branding guidelines. Second, you can create a chatbot, though you might find one of its 20+ templates more suitable for your needs.
Third, you can set up fun promotions and discounts if you own an eCommerce website. This increases your chances of attracting clients and growing sales. Through Tidio chat, you can also gather phone numbers and email addresses. Additionally, you can link it to various platforms like Instagram and Facebook Messenger.
Pricing:
Free: 100 unique visitors and unlimited chats.
Communicator ($19/mo per operator): Live typing, viewed pages, and notes.
Chatbots ($49/mo): Unlimited unique visitors, active chatbots, 3 operators, and Zapier integration.
HubSpot
Although it's hard to find anyone unaware, HubSpot is a marketing giant in the eyes of the uninitiated. They provide live chat, CRM, and content management system (CMS) functionality.
Live chat, support ticketing, automated bots, and much more are all included in the Service Hub package, which is available as a free WordPress plugin. You can scale your support provision and combine all your channels to ensure your process is perfected and productive.
Like other substantial offerings, HubSpot only suffers if you don't require the entire feature set. Of course, sticking with HubSpot's ecosystem may make sense if you already utilize its other services.
You can use your WordPress site to engage visitors with chatbots and live chat, as well as a whole lot more, thanks to HubSpot's free WordPress live chat plugin. You can use HubSpot's WordPress plugin to access an email design editor, marketing automation, HubSpot's free CRM, built-in analytics, and live chat functionality.
If you use HubSpot's CRM, the forms you use to engage leads via live chat sync with it automatically. You can manage these new leads from WordPress, segment them, and examine how they interact with your website.
Pricing:
Free: Live chat with Hubspot Branding, basic bots, email scheduling, shared inbox, up to 25 pages.
Starter ($25/mo): All free tools, Live chat with Hubspot Branding, one-on-one tech support, reporting dashboard, up to 50 pages.
Professional ($400/mo): All free tools, Live chat with Hubspot Branding, 10,000 pages, etc.
Enterprise ($1,200/mo): All free tools, Live chat with Hubspot Branding, 10,000 pages, advanced functions, etc.
Sendinblue
Although Sendinblue's excellent email marketing services are better known, the live chat feature more than holds its own.
You can use the built-in design tools to create a unique chat box that reflects your brand; this organization and consideration also show in the interactions between agents and users. For instance, you can keep track of the page a user visited to access support and assign conversations to different agents. This implies that you can maintain user interaction with your team even as you handle their query.
The abundance of integrations offered by Sendinblue is arguably its most significant advantage. There are several options for WordPress users. You can add live chat, including installing a specialized plugin, integrating it with WooCommerce or the Elementor Page Builder plugin, and many others.
Of course, if you're already a part of the Sendinblue ecosystem, you'll benefit the most. Due to this, existing users will be the ones who will benefit from Sendinblue the most. But given the cost compared to other freemium tools, the functionality is excellent for all users.
Pricing:
Free: Single user, 300 emails per day, and unlimited contacts.
Lite ($19/mo): Single user, no daily limit, and A/B testing.
Premium ($49/mo): Single user, landing pages, and marketing automation.
Enterprise (Custom pricing): Single user, reporting, multi-user access, and Facebook ads.
The Bottom Line
Live chat is commonplace for many reasons. It's a great way to attract support-seeking clients, provide a way for them to self-resolve problems, and allow entry into your support funnel in a way you can manage.
Tidio is an excellent all-around option when selecting a suitable solution, particularly for owners of WordPress websites. Sendinblue, LiveChat, and ZenDesk all provide something distinctive, though