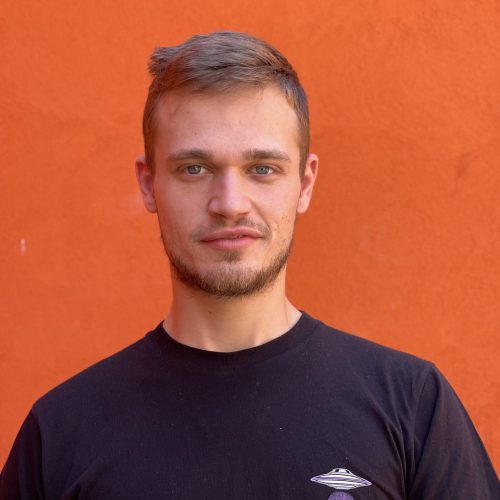 © All rights reserved to InonCR.
Best WordPress Migration Plugin – Top 6 In 2023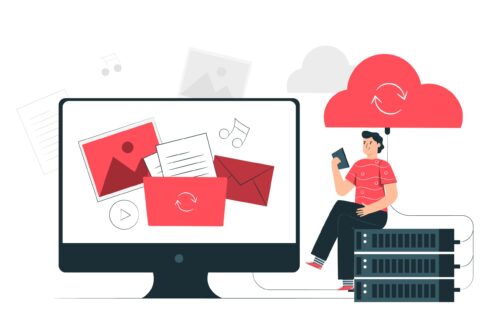 While starting a new WordPress site is super easy, moving an existing website to a new hosting company is complicated. As you move the database, files, plugins, and theme to the new host, you will want to reduce downtime and preserve your website's SEO rankings. The best WordPress migration plugin can help you manage the transfer efficiently.
This article is perfect for you if you're looking for a great WordPress migration plugin. From migrating your site across different domains to migrating your site from a regular hosting company to a WordPress hosting provider, we've got you covered. Keeping all possible situations and factors in mind, we've discussed the best WordPress migration plugins on the market and their features and pricing.
Do WordPress Migration Plugins Cause Performance Issues?
Migration plugins can be a great way to move your WordPress site from one hosting provider to another or from one WordPress version to another. However, these plugins can cause performance issues if not used correctly. When performing a migration, it is important to use a plugin specifically designed for the task. Otherwise, you could experience long load times, missing content, and lost data. This is because WordPress Migration plugins are designed to migrate content from one WordPress site to another. However, if the two sites have different structures or settings, the plugin can create more issues than it solves.
It is important to understand what the plugin is doing to avoid these problems. Once you know what the plugin is doing, you can fine-tune the settings accordingly. Additionally, you should always test your migration before attempting to go live. This way, you can ensure that everything goes according to plan and there are no unforeseen issues.
Top 6 Best WordPress Migration Plugins In 2022
Migration plugins come in a couple of varieties. The first is a backup, download, and restore migration. At the same time, another is a straight transfer, which moves one site to another host and server directly. We will also cover the pros and cons of the plugins.
Also Read: Best WordPress Live Chat Plugins In 2023
Duplicator Pro
Duplicator is one of the most popular plugins for migrating WordPress site files to a new location. It provides options to move, clone, and migrate an entire website through a traditional backup process. It's a great way to experience complete success with your migration, considering it only takes one click to select the items you want to download.
You are guided through the migration process by a simple wizard.
Create a migration package for your website and download it onto your computer with an installer script.
Run the migration wizard after uploading the installer script and the package to the new location. Duplicator will unpack your package and install it.
It allows you to update URLs at the end to ensure that everything runs smoothly after unpacking.
Notable Features:
WordPress Migration From One Host to Another
Migration From Live Site to Local Host
Staging and Merging
WordPress Website Backups
Pricing:
Paid plans start from $69 / year for three websites. It also has a limited free version that would work for most small websites.
UpDraftPlus
Although it is mainly a backup tool, UpdraftPlus is capable of much more. In addition to restoring the files to a new location, it can also streamline the entire process. For example, backing up your site's files only requires you to click a single button. After that, a restoration can be performed elsewhere or on the original site. One button completes everything.
The ease with which users (even those using the free version) can back up and restore their websites after a disaster is well-known for UpDraftPlus. You can download the site backups to your local machine or save them to remote storage or your server.
This makes it one of the best migration plugins because you can use the backup to clone the site on another WordPress installation and restore an earlier version of the same site.
Notable Features:
Migration From Localhost to Live Site
Automated Database Cleansing
Restoration for the original site also allows migration to new servers/hosts.
Premium upgrade provides free storage, support, WP-CLI integration, free access to add-ons, and more.
Pricing:
Updraft Migrator is an add-on to the Updraft Backup Plugin. You can get Updraft Migrator at $30.
All-in-One WP Migration
One of the most well-liked migration plugins on the market is All-in-One WP Migration. It was developed specifically to make moving your WordPress site simple. Thousands of users worldwide have tested it and verified that it works.
The fact that All-in-One WP Migration handles the laborious task of migrating your content and settings is one of the main advantages of using it. All you have to do is enter the information for your old and new sites, and All-in-One WP Migration will handle the rest. The user-friendly interface of All-in-One WP Migration is another excellent feature. You can finish your migrations quickly because it is simple to use.
Notable Features:
WordPress Site Migration
WordPress Website Backup
Pricing:
The migration plugin is free, but due to upload restrictions, you may need to upgrade to the lifetime plan costing $69.
VaultPress (JetPack)
In addition to being a helpful migration plugin, VaultPress is well-known in the WordPress community because it was created and is owned by Automattic.
The well-liked Jetpack plugin powers VaultPress, but it can be installed separately. As a result, installing Jetpack will give you access to even more features than VaultPress.
The first step in using VaultPress is to back up all of the website's files. With some tools to warn you about unintentional damage mixed in, it also combats malware and hackers.
This won't be an option for some WordPress users because they want to avoid using JetPack on their websites. However, the VaultPress integration for migration is a fantastic option for current JetPack customers who want off-site backups and easy/simple migrations to any server they choose.
Notable Features:
Integrated into JetPack's security suite
Easy automation for backup, restoration/migration to any website or host
Excellent support and extra features
Pricing:
VaultPress only has premium plans: one for $39 per year, and the other for businesses, costing $99 and $299 per year.
BlogVault
When it comes to migration and backups, BlogVault is a reputable brand. The best and quickest WordPress migration plugin is this one. The plugin has assisted with website relocation for almost ten years and has completed over one million WordPress migrations.
It's important to note that BlogVault's Basic plan also includes free staging services, daily backups, site recovery, and migration.
Notable Features:
Fail-proof & Faster Migrations
Complete Website Migration
Automatic URL Rewrites
Super Easy 1-Click Full Site Migrations
Complete WordPress Site Backup
Pricing:
You can access BlogVault's WordPress Migration at $8 for a single monthly site.
BackupBuddy
The premium migration tool BackupBuddy is well worth your spending on it. It has been around since 2010, and its clientele is consistent. You can create and download a backup copy of your website using BackupBuddy, which can then be used to migrate your website. You receive an a.zip file that contains every aspect of your site, including the media and database, and you can use any host or server you have to restore it.
Being a member and using BackupBuddy ensures that your migration will occur no matter what, according to your specifications, and with whatever customization you require. iThemes provides incredibly quick and reliable support for its customers.
BackupBuddy primarily backs up and protects your site files, much like UpdraftPlus. Therefore, you would install it to restore your older files if you delete files, experience user error, or get hacked.
Notable Features:
WordPress Website Migration
Migration From Localhost to Live Site
Automatic URL Replacement
WordPress Staging & Deployment
Pricing:
BackupBuddy is a premium plugin and starts from $80 for 1 site for a year.
Final Thoughts On WordPress Migration Plugins
It can be terrifying to manage a server migration for your WordPress website. Many users leave it in the hands of their hosts because there are so many potential problems, and they end up paying outrageous fees for someone else to handle it. But if you use any of the plugins on our list, you can be sure that your website will transfer as smoothly as possible from Host A to Host B. And that applies whether you are a paid-for or a free user.
Although many WordPress migration tools are available, we strongly advise that you weigh the advantages and disadvantages. Not every WordPress moving plugin functions flawlessly. Some plugins are challenging to use, while others run the risk of breaking.